The final role to be looked at in this demo walk-through is the Advisor.
To see this role, logout from the system, and then login as an advisor (kennydq@hawaii.edu).
After logging in, the following page for Kenny will appear: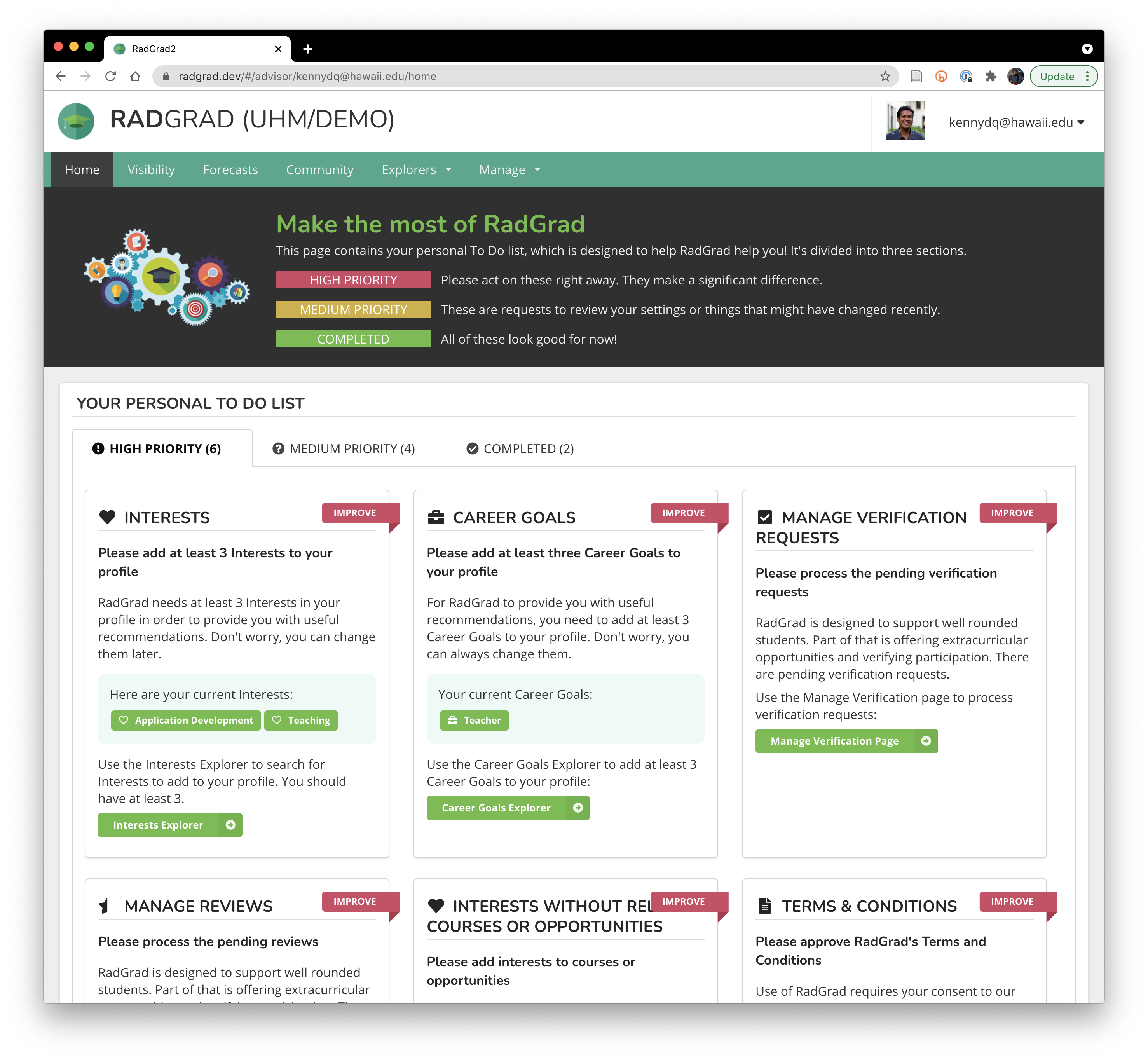 As usual, the Home Page for advisors is a smart "To Do" list that is custom to the role.
Demo Dive
Once again, it can be useful to look through this page for Advisor-specific checklist items.
---
(Problems with this page? Email radgrad@hawaii.edu to let us know.)